How Hotels Use Digital Signage to Improve Guest Experience
Hospitality Digital Signage
How Hotels Use Digital Signage to Improve Guest Experience
Digital signage is widely used in all walks of life, but the industry where they can work wonders is the hospitality industry.
The hospitality industry is an industry that is primarily concerned with customer satisfaction. The hospitality industry is increasingly incorporating technology into venues to enhance the guest experience.
Hoteliers mainly focus on design, room service, amenities, food and beverage departments, the list goes on. One thing they need to focus on is first impressions. As the saying goes, the first impression is the last impression. Hotel digital signage can help your hotel provide a quality experience for all guests.
Using hotel digital signage can significantly improve the overall impression of a hotel and the overall experience of guests.
This is the main reason big names are already adopting this approach, and to keep up with the competition, you can too!
Read on to learn how and where to display digital signage to provide your guests with an amazing experience.
The Different Ways Digital Signage in Hotels Can Improve the Guest Experience
How hotels use digital signage to improve guest experience-3
‣ Beautify your decorations
Apart from providing multiple benefits, digital signage can also be used as a beautiful decoration in a hotel. Just be sure to place it. For example, if you plan to place digital signage outside your spa, you could display a calming video of a flowing river or waterfall to further enhance the visitor experience.
‣ Check In/Check Out
The hotel is assisting guests with check-in/check-out most of the time.
With the help of a touch screen, guests can easily check in/check out by themselves, saving a lot of time and simplifying the hotel's workforce management. You can have one of your staff assist guests while the rest are assigned other important tasks.
On several occasions, guests tend to enter the hotel after a long journey, exhausted. The last thing they want is inconvenience. Guests often get lost and don't know where to go next. In this case, interactive digital signage showing a map of the hotel can help them get directions inside and outside the hotel.
Guest Testimonials
Online reviews are very important, especially in the hospitality industry. You can place digital signage in your reception area to showcase what your previous guests have said about your hotel. Reading good reviews gives confidence to genuine guests waiting at reception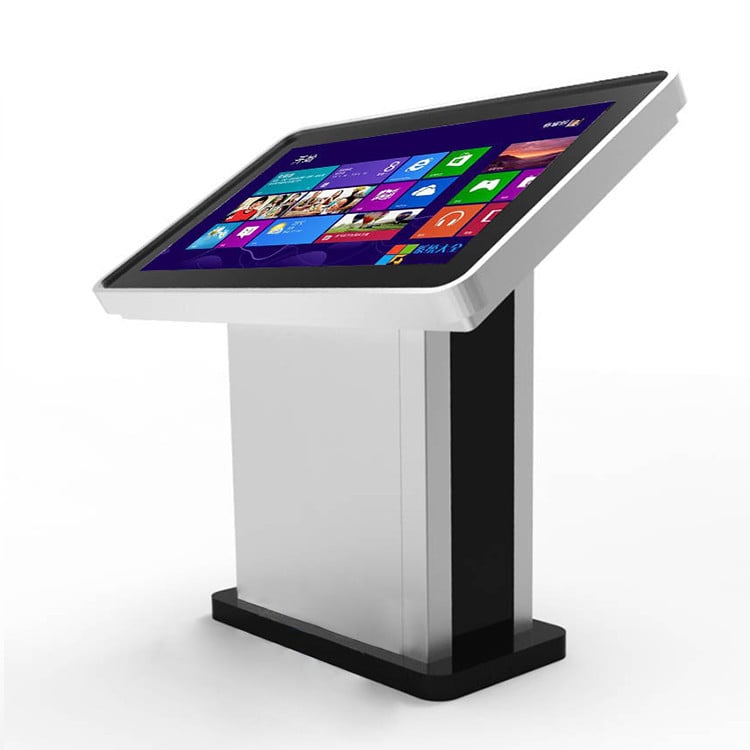 ‣ Show Social Wall
The showcase social wall showcases how active the hotel is on social media platforms.
For security and emergency alerts
The disaster was too late to notify. It came suddenly and unexpectedly. So it's best to be fully prepared - just in case. Posting emergency alerts or messages on digital signage will alert guests immediately. Hotel authorities can send immediate notifications to guests telling them how to respond and take further steps, including where to go.
ebook banner
‣ Local sightseeing spots
With hotel digital signage displays, you can provide guests with additional information such as local must-see attractions and must-dos keeping in mind the city's main attractions. Instead of hiring outsiders, guests are prepared to go where they want when exploring the local area.
‣ Flight Status
If the hotel is close to the airport, you can display flight status on the hotel signage screen. This will be very beneficial for guests staying at a hotel for a layover or for an early morning boarding flight. They can easily track time and be ready when to check out and head to the airport, and if there are any flight cancellations or delays, they can be fully informed and take the next steps accordingly.
‣Event Guide and Table of Contents
Many hotels host conferences and invite speakers for presentations. In such cases, hotel lobby digital signage is very helpful in displaying the ongoing events and the details of the next events such as duration, who will be speaking, where will be taking place, upcoming events, etc. This makes the guests feel at home and they are truly looked after.
It turns out that digital signage in hotels can help elevate an event or meeting to the next level. As a hotel owner, you can pitch other large corporations to consider your hotel for their next business event or meeting.
Why do hotels need digital signage?
While digital signage is of great value to almost any business, the hospitality industry can easily benefit even more from these efficient and powerful screens. Several hotels have primarily benefited from displaying digital signage on their properties. There's no better option than digital displays to keep guests safe, entertained and engaged all at the same time! Hotels no longer need to resort to their often neglected old methods of using print and static signage to connect with guests.
The Future of Hotel Digital Signage
Since the advent of hobbies and mobile devices, communication has greatly diminished. Digital signage is all about conveying information through the power of vision. This gives them a reason to look away from the device, look at the screen and view the content. Therefore, you need to create content that onlookers can easily discover and understand.
Digital signage for hotels helps to build a strong relationship between the hotel and its guests. By harnessing the power of digital signage, you can effectively add more stars to your customer service.
Hotels may wish to utilize these screens to display user-generated content (UGC). As mentioned above, reviews from real guests build more credibility for your business. Word of mouth (WOM) plays a vital role in the hospitality industry. If a guest has a great stay and has something nice to say about your hotel, they're likely to tag you on their social media posts. Businesses can then repurpose this content by reposting and mentioning guests, posting it on social walls while displaying it on digital signage. This will give your potential guests more confidence and increase trust, value and loyalty to your brand.
How hotels use digital signage to improve guest experience-4
Well done! Displaying digital signage is the perfect way to transform your hospitality business into a world-class venue. Whether you want to welcome, entertain, remind, serve, inform, guide or assist your guests, you can't go wrong with digital signage.
Many times you have a solution, but you don't know what to do next. The points above will help you understand how you can dramatically improve your business and what you can post to increase your future customer experience and engagement.
Whether you are new to the hospitality industry or a relative veteran looking for the right solution to enhance the overall guest experience, digital signatures are certainly what you need!