The 10 Best Things About Digital Signage Advertising
With the rapid development of digital signage industry. The status of digital signage advertising has been highlighted, especially as a new media advertising machine, but also with its rapid growth has become a beautiful landscape of advertising, digital signage advertising player application industry is very extensive.
Today we would talk about standalone digital signage:
1.Standalone digital signage advertising machine easy to install, can be easy to removable, it is portable for different places or angle for showing advertisement. With strong visual impact, high resolution screen, high definition photo and video display, directly and concisely to show the advertising on the screen..
2.With different solution for options, such as USB version, easy to operate, lower price, simple to use, small fault and maintenance workload, support picture and video loop playback, support split screen display, support timing switch playback, support extension HDMI interface external computer. Android version, it has various functions and supports various application software. Also we free provide our content management software for Android OS. What our CMS support? Support splitting multiple content on each device; Support playing most formats advertising content videos, images and documents; Support interactive program and website; Support rolling text; Support weather and bus system display (need connect with local system); Support timer switch screen on/off; Support playing different loop content in different time period, schedule your device; Support remotely checking the status of every terminal, such as content download progress, playback status, schedule, etc. When no at site, it is available to login our CMS to make advertising and control by could. Facilitate the unified management of information. Also Windows OS for option, to meet different customer higher requirement for processor to some other special place for using.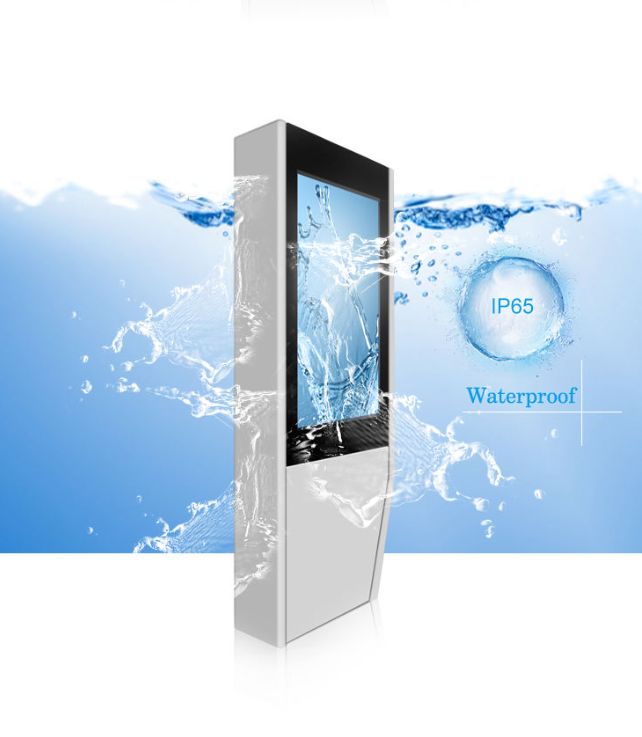 3.Long working time, our digital signage advertising player could be continuous use 24h×7days, the LCD screen lifespan is 50000h-60000h.
4.Advertising machine can make - made programs, instant broadcast, rich content.The content is not limited to advertisements, but also programs.Including feature, column, variety, animation, radio drama, TV drama, program interlude commercials.
5.Standalone digital signage also has strong pertinence, mandatory viewing, high coverage of the city, low carbon environmental protection etc.
6.Cost-effectiveness, display media is one of the best value for mass media, its price varies, but its cost per thousand compared with newspapers, magazines, radio and so on is the lowest.
7.The most direct performance of LED and LCD is that LCD is hd LCD display, the picture quality is clear, often more acceptable to consumers, but also closer to our lives.
8.Not only indoor standalone LCD digital signage, we also have outdoor standalone LCD digital signage, IP65 waterproof, high brightness 2500-5000 nits, and special casing...such as in some public place or recreation area, the digital signage has a function of amenity strip, creative ads are more likely to impress passers-by and attract higher rates of attention.
9.Touch screen function, LCD digital signage also support touch solution. It will help people for searching, for example in a pointed place shopping mall, that standalone digital signage not only can display advertising, also like a robot, will show a whole map of the building to you, to which store all show in one machine, people will easy to find the store they want to go, it will save time also.
10.The application of advertising machine industry is very wide, subway station, railway station, airport, bank, shopping mall, hospital, hotel, campus and so on are in the range of advertising. We can see LCD digital signage everywhere in our daily life area. That it help a lot for our life and make our city public places and and commercial places intelligentization.