Outdoor digital signage for different applications
Marvel technology supply your business with our high-brightness LCD digital displays that work for outdoor applications in the retail, transportation and hospitality industries. Our screens provide you with content that is not hampered by lighting conditions. We can do brightness 2500-5000 nits, keep the same brightness for 5 years.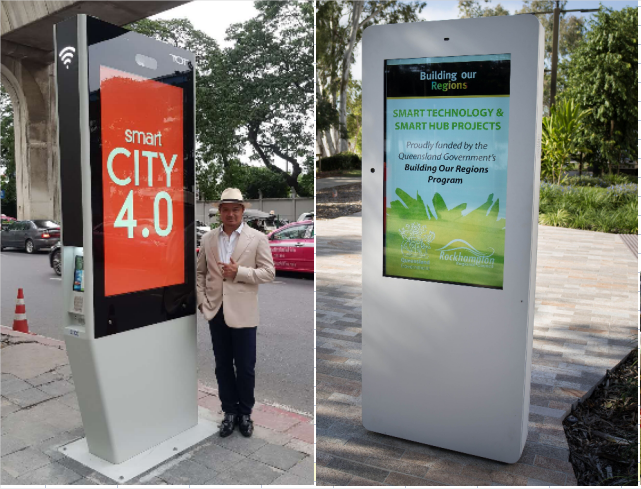 As upper pictures showing, smart city project, bus stop project, with outdoor digital signage, much easier to get information needed. With the development of technology, urban infrastructure has been continuously upgraded. In order to facilitate the people, improve the quality of life and level. A variety of convenient software and new types of interactions have emerged, all of which require a liquid crystal display to carry the operation. Outdoor digital signage is still a very big market and expanding very fast. Marvel can provide more info and service if you have any project. We would love to have a chat about your next project.