Digital Vehicle Taxi Top LCD Display
Marvel Technology has developed one new out of home LCD display product, which is used for taxi top advertising, with double-sided 3500nits high brightness, even in direct sunlight. Stress-tested to military specifications, these displays are engineered to provide unsurpassed visual performance, safely from the roof of a moving vehicle. Main specifications including:
Standard size of 39.5inch;
Built in camera, GPS and 4G SIM card module ;
WIFI and Bluetooth;
Double-sided 3500nits high brightness screen;
Windows/Android OS;
High TNI LCD panel optional (110℃ working temp.)
Air fan exchange/ heater optional temp. Control system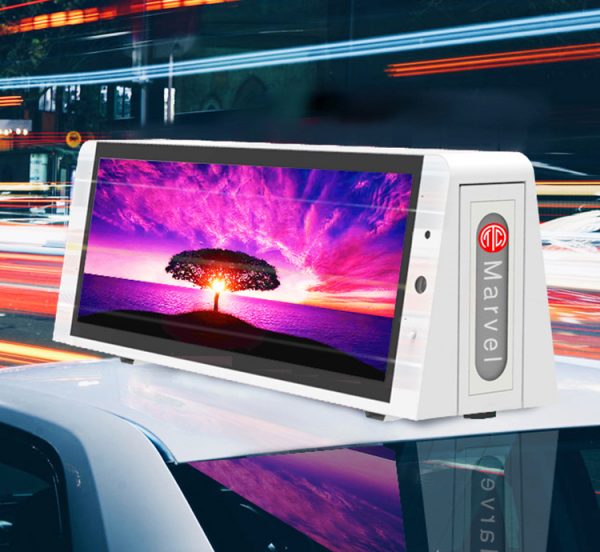 Our taxi top display is connecting with the ACC connector inside of the car, when you start up the engine, it will light up, because the ACC will give a power to activate our relay built in inside of taxi top display. VCC+ and VCC- are connecting with negative and positive in the battery inside of the car, so you don't worry the taxi top display will consume the power of the battery, as it is only light up by ACC switch. In this way it will save the power consumption. Besides, we will provide the CMS and OMC two software as free, to monitor the operation situation of taxi top and upload advertising content remotely.