High Brightness Shop Window LCD Display : Attract Your potential Customers walking by your Window Displays
Sunlight Readable LCD display is the most important of successful Digital Signage. High Brightness LCD screen display with Brightness from 1500nits to 5000nits allow the LCD screens to be installed in bright locations or even in direct sunlight. It is best tools for retail store to influences walking by visitors to becoming customer. In addition, it allows you to update your content instantly on the spot changing by seasons, demographics and promotional times. With Shop Window LCD Displays, it can help your retail store: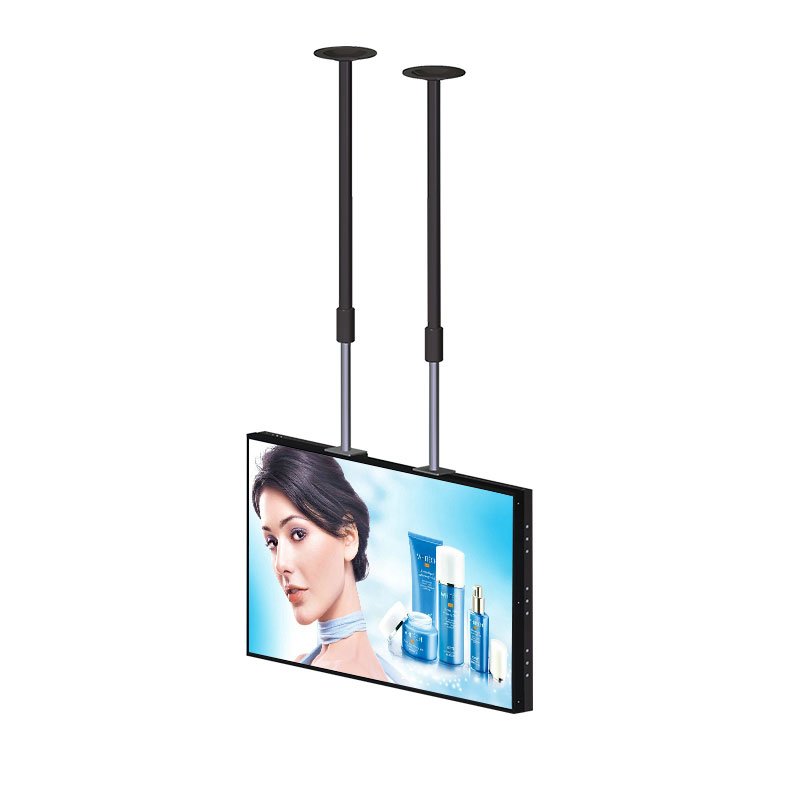 Give the best First Impressions before customer even walking in your store.
Customers respond best to visual stimuli by videos and pictures. Using Sunlight Readable LCD display allow you to educate your customers about your products while they are outside your store, then it have a chance that the visitor become your customer.
Marvel Technology provides various design of shop window LCD display, including single side screen and double side screen. Single Side Show window LCD display digital signage can be 49inch, 55inch and 65inch, and brightness can be customized from 2500nits to 5000nits. Two different designs of double side shop window display is available, one is slim thickness (2.5CM thickness only, 49inch or 55inch size, 500nits+1500nits/1200nits), another is thick thickness (8.5CM thickness, 49inch or 55inch size, 500nits+2500nits). Besides, different bracket is also optional, it can be ceiling single/dual pillar hanger and floor standing bracket. Both Android and Windows operation system is available, and Marvel Technology will provide one software - Content Management Software (CMS), to support you upload the advertising video/image/other info. remotely from your computer, and you can display different content on double side shop window display at the same time. With over 12 years in the displays industry, our wide knowledge of LCD display digital signage gives us the solid understanding of today's ever changing digital market. Why not speak to us today about your ideas for digital shop window LCD display for your retail store.