Application of stand alone LCD digital signage
With social rapid development & intellectualization, more and more stand alone LCD digital signage are used in various occasions. Such as, airports, railway stations, shopping malls, hotels, restaurants, and other public places etc. LCD digital signage solutions become the most popular advertising method.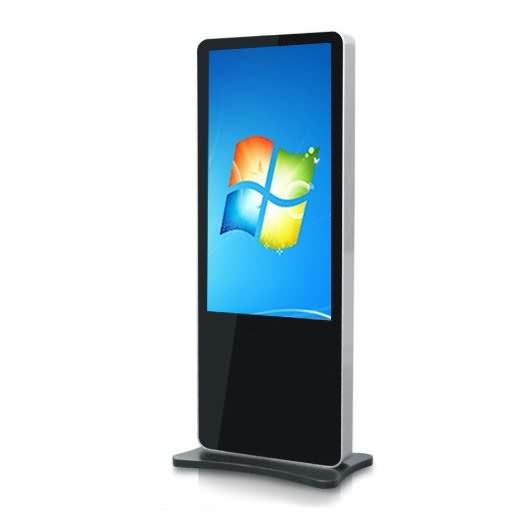 LCD digital signage ads instead of earlier traditional static poster because they can not only deliver real-time information to target consumers but also easily see animated high resolution pictures ,videos, moving objects, etc . And stand alone LCD digital signage is the one of most common LCD advertising player, they allow high-resolution images,videos to be displayed on screens. It can be plugged into an existing USB to play, the network version allow users to create custom content. The content can be in the form of data, images, videos, animations, and even multimedia which can be used for passing on the brand message more effectively. When stand alone LCD digital signage used in airports & railway stations, they can show the flight schedules, train schedules. In shopping malls, these LCD digital signage are placed at important points to influence the buying decision of the consumers, and if the malls building too big, then the stand alone LCD digital signage are used as an interactive map which can help the people to find out of the particular destination. In the fast food restaurants, the LCD digital signage display are used as digital menus boards to show the different food , price and discount , arouse customers' appetite by displaying bright product pictures info. and then attract more customers to shop for consumption.Stand alone LCD digital signage also used in conjunction content management software (CMS), thus you can remotely control the LCD digital signages. You remotely set timer switch display,can send or change contents remotely via your computer.
Also can set them auto switch play different contents in different times .Like, in the morning display breakfast menu boards, at noon you need show lunch menu boards, at night you need show dinner menu boards. So using this stand alone LCD digital signage with CMS together, you can set display different menu boards at the different time. It's very convenient and help you save many times and costs.