Marvel 21.5 inch Face recognition & body temp detection & sanitizer kiosk
Marvel 21.5 inch stand alone digital signage with face recognition & body temperature detection module integrated,also with Automatic Hands sanitizer dispenser build in,capacity of 1000ml is our standard configuration, you can extended to 3000ml capacity as a option..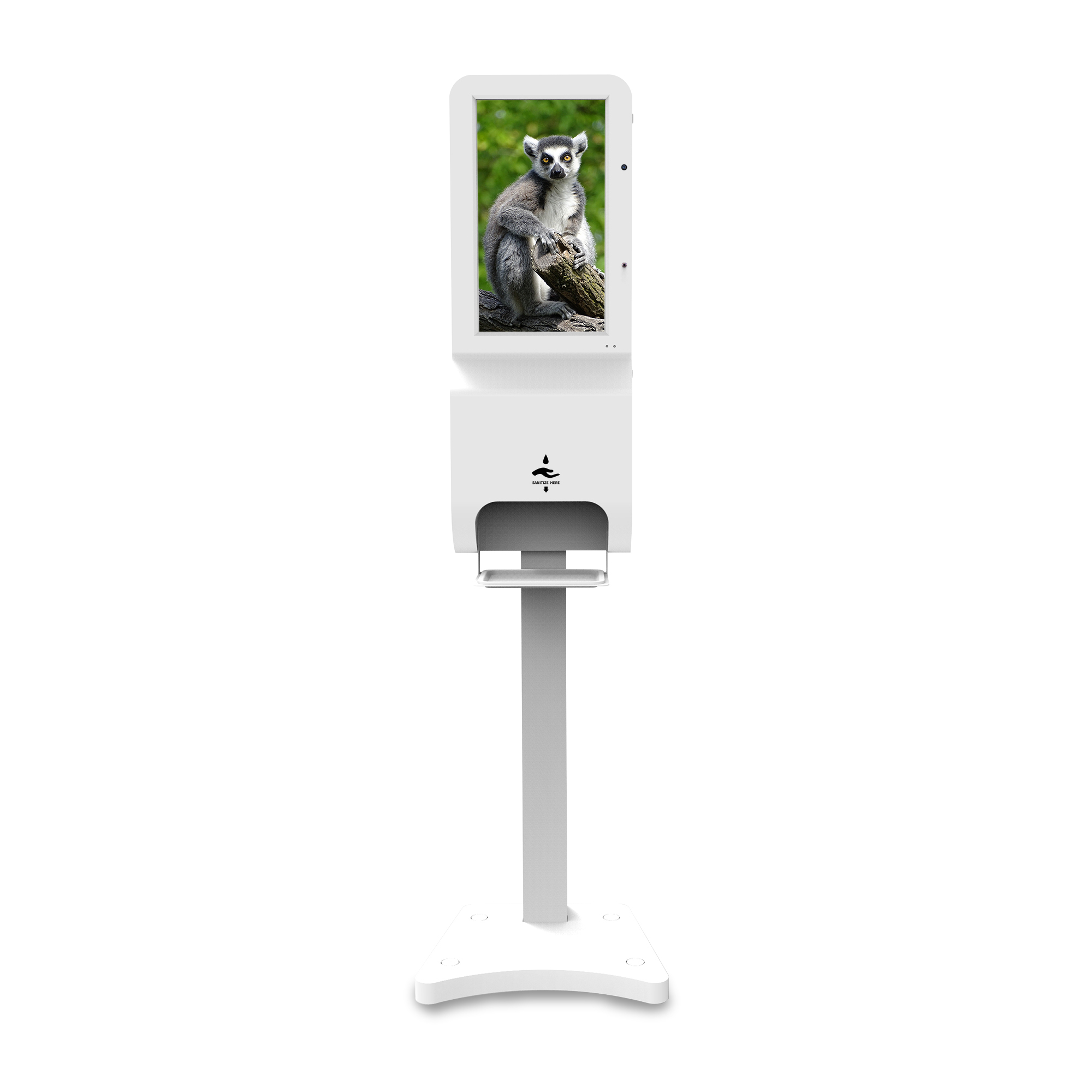 Standard configuration is Android solution/Full HD 1920*1080 resolution / with WIFI module,touch screen is optional..Above can meet most user's requirement..
The height of bracket can be adjustable(from 1600~1900mm,so it's friendly design for people in different height..and it's easy to install..
One of our main advantage is our own software ! MARVEL developed software ourselves,this software integrated human face ID management,recording of body temperature,voice broadcasting for body temperature detection function.For voice broadcasting of body temperature detection function, it supports 15 kinds of languages for different countries, we can also customize language if necessary..
Application place can be in retail store,airport,shopping mall,hospital,restaurant,etc..