Latest outdoor LCD digital signage technology --OMC introduction.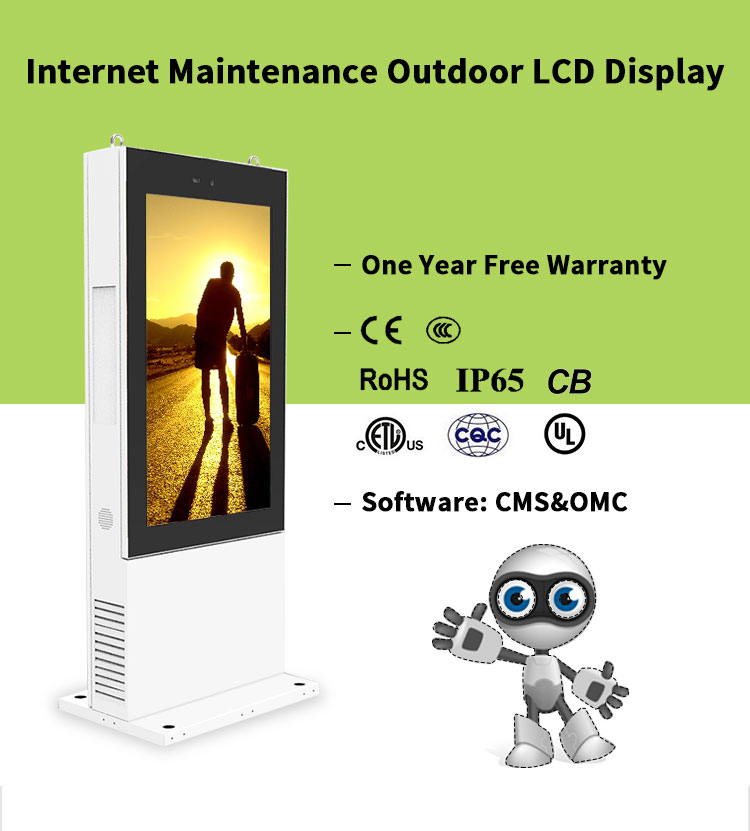 Marvel Technology is specialized in indoor & outdoor advertising LCD digital signage solutions since 2008. Our team is more than 150 people, more than 30 employee working in R&D department. Marvel developed own hardware and software of advertising LCD display solutions. . For outdoor products, Marvel software department team developed super good software for remote control maintenance called OMC. Outdoor OMC system (outdoor maintenance and management cloud software system): 1.Every product includes 10 kinds of sensors (light sensor, door opening sensor, humidity sensor, temperature sensor, vibration sensor, safety monitoring sensor, ponding sensor, smog sensor, collision sensor,tilt sensor).
Problem and status monitoring software included.
3.Trouble shooting by software included. 4.Use software Remote Check key working performance by Group 5.Abnormal work alarm generation. Control interface supporting:
RS232 Marve provide API and instruction protocol.
TCP/IP Marvel provide technical supporting.
Cloud service supporting: 1.CMS :http://inf.marveltechgroup.com 2.OMC:http://omc.marveltechgroup.com 3.Marvel can support to help Customer to setup their own server. Introduction video: https://www.youtube.com/watch?v=8MQzglf7SG0 I trust Marvel outdoor LCD digital signage OMC will help you to offer better maintenance service to your end customers or your own projects! Any projects related advertising LCD digital signage just contact us!