How to select a right Outdoor Digital Signage supplier ?
Today, many companies are manufacturing outdoor digital signage. Therefore, it is important to know more about the products produced by each company before deciding which one to go to cooperation. Outdoor digital display signs are designed to help business owners create the first impression they want. Therefore, they enable business owners to create advertisements that they wish to have outside the business. So, This outdoor advertising digital display screens are suitable for use in locations where companies provide customer service. Business owners will choose the best outdoor digital signage according to their business. Nevertheless, most of this outdoor digital signage designs have the height of penetration applications. According to its manufacturer, the product is manufactured in compliance with environmental standards. It also has other features, and maybe business owners need to understand these features before buying.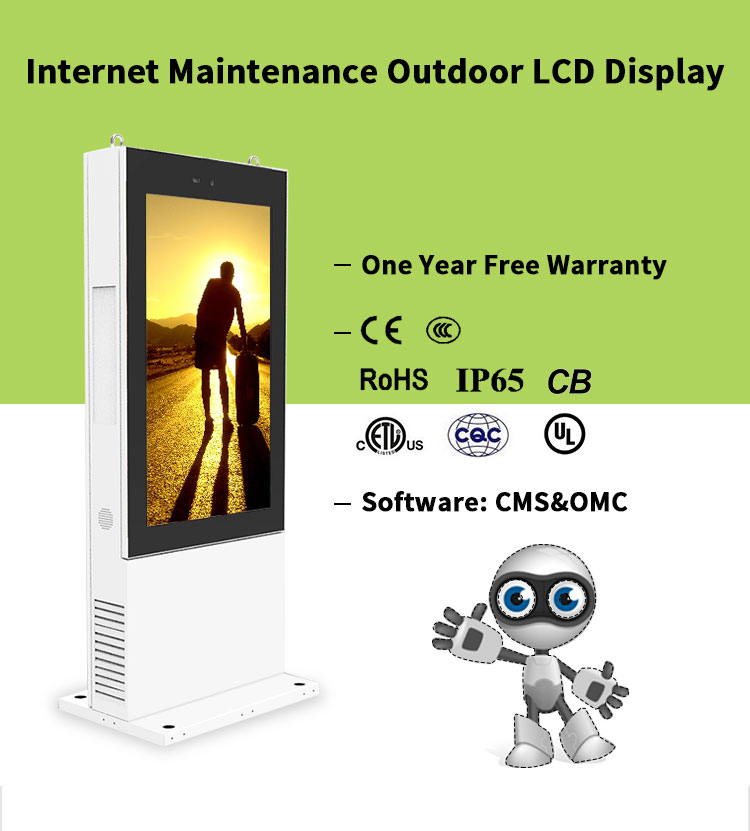 Outdoor LCD digital signage are used in outdoor locations and as we know an outdoor environment is very bad, there have sometime sunned, sometimes rainfall, even somewhere have snowing, high and low temperature, etc. so when we should consider outdoor high brightness, water-proof, dust-proof, vandal proof, long life span, maintenance. It is also advisable to consider where you intend to use these signs before purchasing digital signage display, and what function you need.
Marvel Technology(CHINA) Co., Ltd is one of the biggest manufactures of Commercial & Industrial LCD digital signage products supporting china, and the global. Marvel outdoor digital signage is one of the outdoor digital signs, which have become very popular today. Marvel's outdoor digital signage has been designed to outdoor use as stated earlier in this article. As such, they are tested for high and low temperature control, heavy blow, and tested waterproof, also designed with galvanized sheet and stainless steel materials that make them anti-corrosion. Marvel outdoor LCD digital signage are passed IK10 and IP65 protection level. This makes them suitable for providing comprehensive protection against any kind of physical damage.
Marvel technology also developed an outdoor maintenance and management cloud software system (OMC system) which is for remote maintenance. It supports remote control the screen to do self diagnosis via internet, you can easily know the real running status any time anywhere, every outdoor signage display we built-in screen sensor, humidity sensor, smoking sensor, filter sensor, temp sensor to monitor the actual real status of the screen, once there're any alerts in the screen, it will send you email automatically any time, you will know the alerts in the first time, it will save much time, future cost and patients to maintain the outdoor digital signage screen.