5 development directions of lcd digital signage
In the past few years, the LCD advertising player market has greatly improved both product technology and innovative functions, and it has also been applied to more and more fields. According to the current situation, the following development directions will be promising in the future.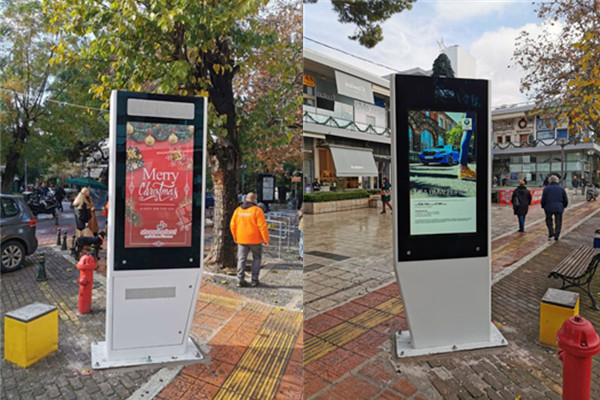 1. More personalized content: With the development of technology, understand the relevant information of the audience in order to provide better targeted content, and combined with the development of mobile Internet, will make the content more personalized. In the future, the display content of LCD advertising machines will be more targeted and can be associated with many dynamic factors, such as weather, inventory, and latest information.
2. Wireless data network: The same type of network connection as the smart phone will effectively simplify the information editing of the advertising machine, and the information can be updated at any place. The wireless network will allow the LCD advertising machine to have a faster and safer network connection, just like smartphones and tablets.
3. Mobile intelligent interaction becomes mainstream: In the future, interactive functions will become the mainstream of the LCD advertising player industry. It can achieve interaction with consumers through visible and dynamic content, and companies can also be used for coupons and promotional activities. Combined with the LCD advertising machine, it can provide consumers with the content they need, simplifying the consumer's participation process, allowing them to switch from passive reception to active reception.
4. Quick response: LCD advertising machine is the best communication tool for dynamic content display. For enterprises, it is a very obvious advantage to provide consumers with what they want faster than competitors. This is like a parking lot staff, who needs to provide faster service to consumers at any time.
5. Smaller pixel pitch: In the future, the pixel pitch of LCD advertising display will be smaller, which means higher display resolution and better dynamic display effect.