Review of Marvel ·2019 Beijing Intelligent Transportation Exhibition
The 2019 Beijing Intelligent Transportation Exhibition was held in Beijing National Convention Center from August 2nd to 4th. This exhibition brought together new technologies from the intelligent transportation construction of urban intelligent transportation, road traffic safety, smart roads, smart street lamps, etc. New products, as well as well-known domestic and foreign companies in the field of new solutions, Marvel also brought a variety of newly developed intelligent electronic bus stations, smart outdoor LCD advertising products to participate in the exhibition, and received a lot of attention and praise!
As a global platform for the display of advanced scientific and technological achievements, we invite famous experts, academicians, governments and business leaders from home and abroad to dialysis the advanced scientific research technology and explore the development prospects of the industry. A large number of professional visitors from all fields visited the site to let the company and the audience directly participate in the application industry event, looking for business cooperation and enhancing the company's competitive advantage.
Exhibition
Bus intelligent electronic stop sign is the main product of Marwell's participation. The product system consists of six parts: playback system, liquid crystal display system, power supply system, cooling system, protective cover, communication and intelligent environment monitoring system.
You can touch the bus route information, the estimated arrival time of the vehicle, transfer the station information, reach the destination time and other information, interactive touch inquiry, make the trip more interesting, and also accompanied by voice broadcast, giving passengers a novel waiting experience.
The real-time video monitoring function not only facilitates the command center to properly dispatch vehicles to provide data information, but also provides powerful evidence for the plagiarism and provides evidence for evidence.
The unique multimedia information distribution system connects the central control system with the terminal playing device through the network, edits and processes the public information and public welfare/commercial advertisements that need to be played, and then sends them to the various terminal playing devices in the system through the network, thereby Simultaneous playback of a plurality of video playback terminals over a wide range.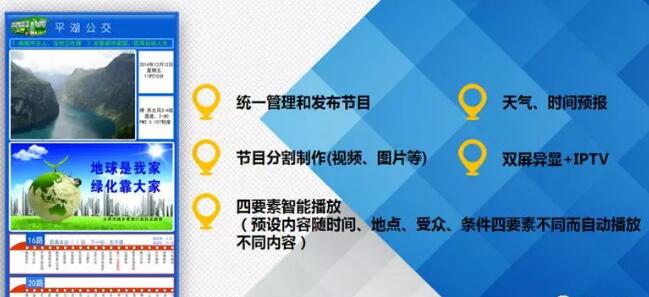 Air-conditioning cooling solution: The principle of air-conditioning heat dissipation is that the refrigerant in the compressor has environmentally friendly R134a, which uses the gasification and liquefaction of the refrigerant to bring the internal heat of the outdoor advertising machine to the outside.
Forced air cooling solution: The principle of air cooling is that the hot air inside the outdoor
lcd advertising display
alternates with the outside wind, and the temperature is reduced to achieve cooling.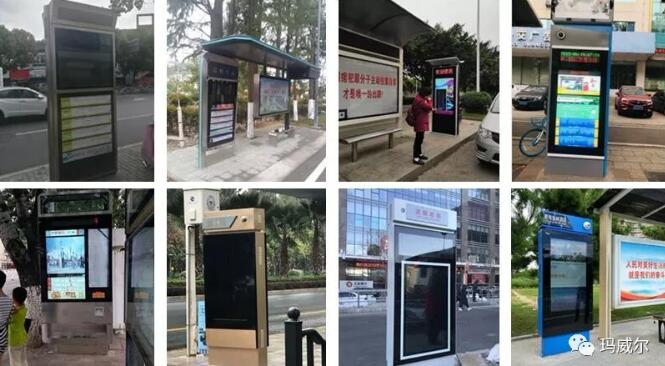 Related Products: outdoor digital display signs ||high brightness lcd display|| retail window displays|| stand alone digital signage|| touch screen table