3D Holographic Display Brief Introduction
3D hologram advertising machine is a new product of naked eye 3D, you can see 3D effects without using any device. And we have 180°one side,270°two sides and 360°four sides for your choose. This product consists of LCD display, holographic glass and housing three parts.And it installation is convenient, and the system and structure of the system cabinet can be adjusted according to the existing building space structure, which is conducive to permanent storage and use in various building spaces.No need to wear professional glasses to watch 3D, high light transmittance, loss of brightness.The stereoscopic effect is highlighted, the visual impact is strong, the image is clear, the edge contour is good, no ghost.Wide viewing, more visual points, easy to get the best viewing position, meet multi-person viewing requirements.The design style is simple and generous, we can also customize according to your needs.built-in industrial control grade 3D playback device, can fully meet 7 * 24-hour playback requirements.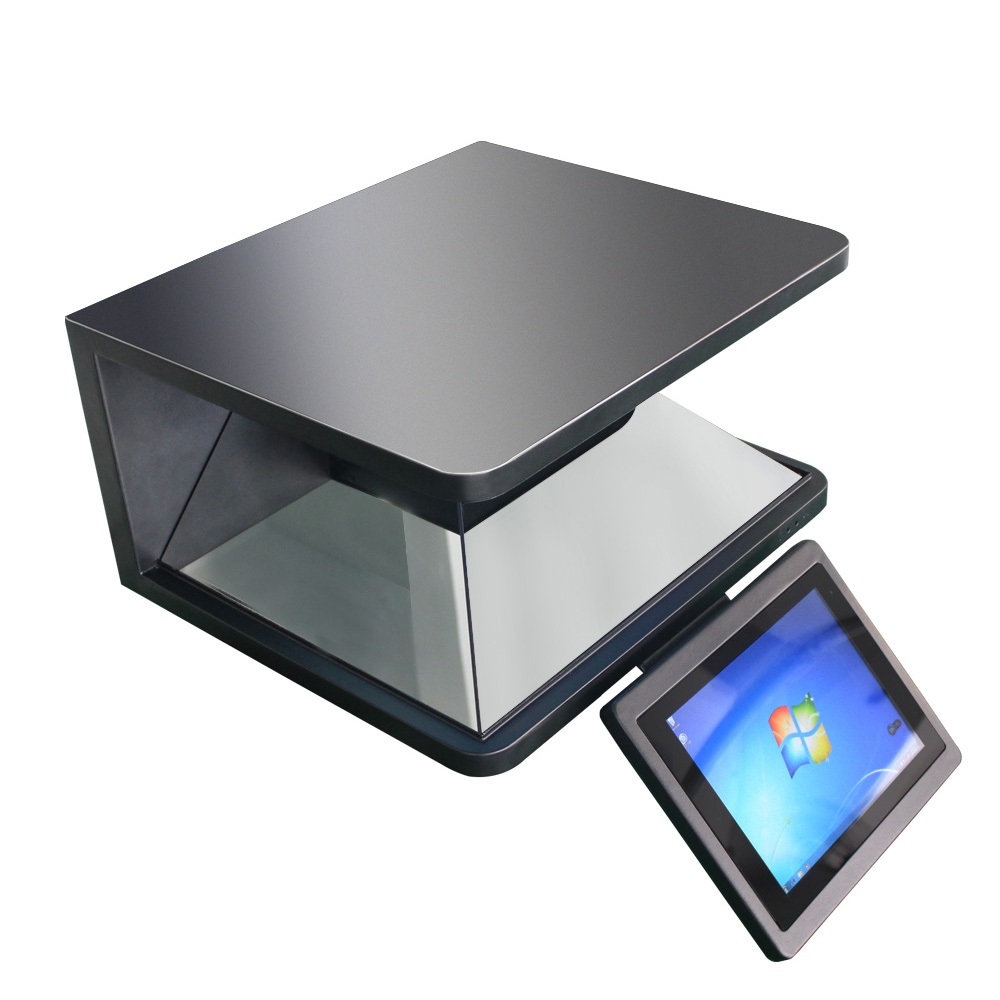 3D advertising machine system solutions are based on naked eye 3D display technology, develop a variety of industry application solutions, mainly to apply the following areas:
Media advertising: Airport, Station, Bank, Shopping Mall, Shopping Plaza
Brand promotion: terminal store (store), promotion activities
3.Entertainment Industry: 3D Cinema Lobby, Bar Hall, Hotel Lobby 4.exhibition: enterprise exhibition hall, real estate construction 3D performance, exhibition, museum, science museum 5.personal consumption market field: high-end private family 3D theater / game 6,.professional field: industrial design, medical, biological, military, etc. If you have interest, please inform us. Our website is www.huaerdisplay.