The significance of outdoor LCD digital signage for effective marketing
Digital signage is a part and parcel of the modern advertising. The sophisticated silver casting works as an interactive medium for the public since it showcases the multimedia content that needs mass attention. No one can negate the importance of digital signage for effective marketing. Serious business ventures use digital signage as their triumph card to outclass competitors. We take pride in announcing our unmatched service in the field of the LCD display. We master the industry norms thoroughly.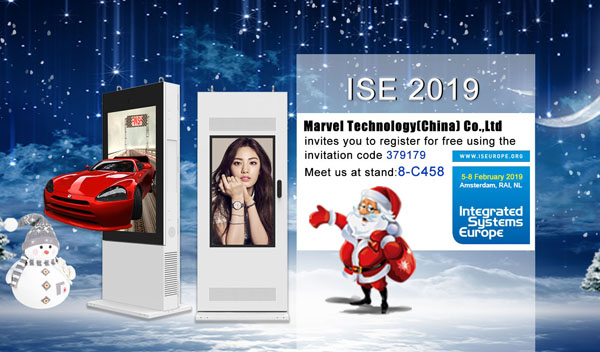 Robust advertising via outdoor digital Signage
From pixel range to physical makeup of the signage every bit count to make the marketing strategy successful. Researchers suggest that good visuals and aesthetics play a vital role in converting potential customers to actual customers. So, the vital statistics of screens definitely play an essential part. Panel brand, its display size coupled with display ratio, viewing angle and resolution are the core pillars of an extraordinary display. Further enhancements are done via viewing angle and adjusting contrast, color, and brightness. LED backlit is great for energy conservation. Since outdoor digital signage needs to be continually run energy efficient mechanism to run the digital signage is the foremost prerequisite.
Effective operation
Operation and execution of our digital signage are efficient and reliable. Offering connection to the network along with touch screen, infrared touch screen touch ways, and touch dots. Android 4.2 version is embedded that is upgradable. Power, voltage, and stability are other parameters that make this outdoor digital signage incredible and versatile product. Our product works well with the 3G/4G network.
Weather resistant
Our digital signage work equally well in extreme sunny, windy or rainy seasons. The surface comprises of aluminum alloy or tempered glass to instil more durability and resistance. The galvanized steel sheet measures 1.0-1.5mm in thickness.
Customization
We owe a list of loyal customers that prefer us for our customization expertise. Besides conventional white, silver or black colors we customize the digital signage in any color or theme our vendors demand. We also take immense care of packing by ensuring the product remains waterproof, dust-proof and anti-dazzle.
Quality assurance
Outdoor digital signage and all other products are duly certified in accordance with the protocols of CE, ROHS, FCC, ISO, and IP65.
We require a small time span of 15-30 days to complete the delivery. We feel great to respond your queries so if any question pops in your mind feel free to contact us anytime.
Related Products: digital display screen outdoor digital display board digital signage display||