Generation-1

Generation-2

Generation-3

Generation-4

Time start

2009

2014

2016

2018

Environment control solution

Air condition

Intelligent interconnection Environment control system

Risk:Possibility of problems happening when running

High Percentage product happen probnlems

High Percentage product happen probnlems

Low Percentage product happen probnlems

Very Low Percentage product happen problems,Problems can be remote track and solve.

Security:Which solution to make sure LCD save ?

not support intelligent solution

not support intelligent solution

Only Have the solution of alarm

2.Stop damage by Intelligent voice

3.Recording photo or video and upload to cloudy server

Detection,remote check screen

Not support

Not support

some support

support

Filter exchangeway

Engineer manual check

Engineer manual check

Engineer manual check

Sensor Detect, remote check.

Sensor and prtection

Not support

0-2 types sensor

internet Remote maintenance

Not support

Not support

Not support

Support

Runing Data analysis

Not support

Not support

Not support

Support

Global internet maintenance cloudy service

Not support

Not support

Only supporting by monitoring software

Support(Monitorng,Equipment management,problems shooting, pre-loop tracking)

Suppliers in the world(Investigated by Marketing DEPT,Marvel reserve the right of final explanations)

Almost 100 suppliers spread around China, USA,UK and Germany

Around 80 suppliers in China,USA,UK and Germany

Around 10 suppliers in USA,Germany,China

Until June-2018, there are only 2 suppliers has this OMC(outdoor LCD maintenance cloudy) system, one is from USA, other one is Marvel Technology(china) CO.LTD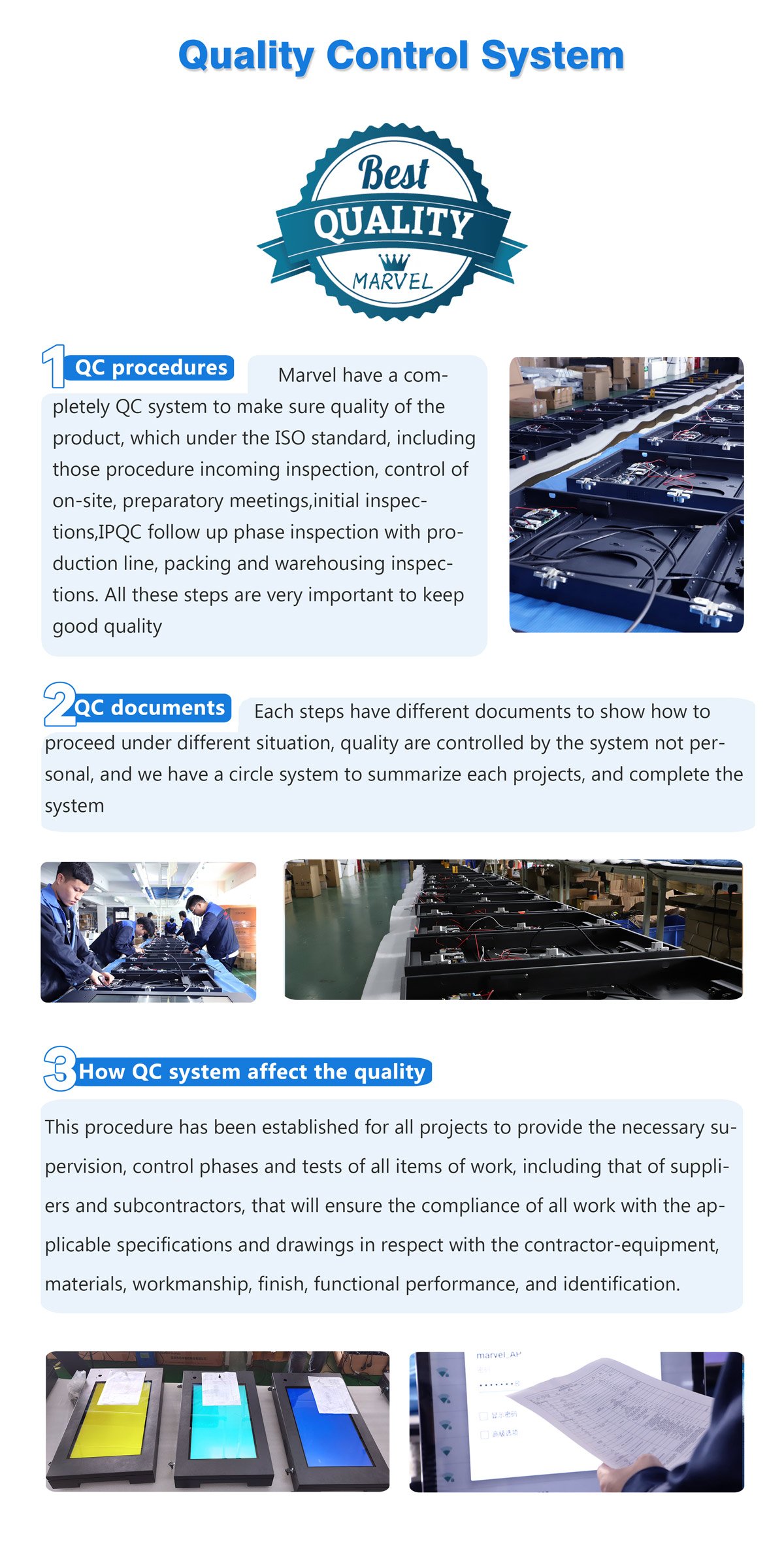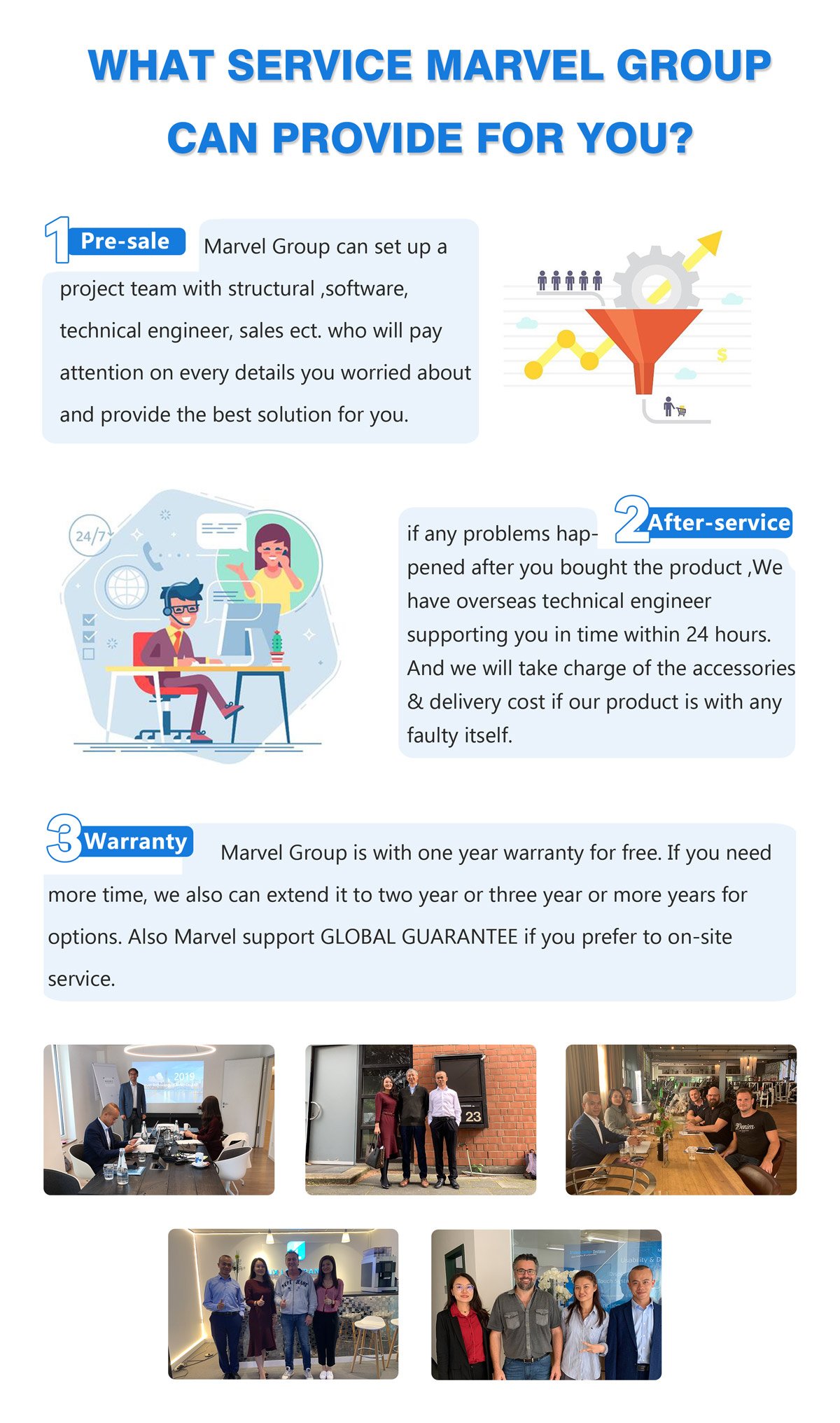 1.Workign in All weather: lightning protection, waterproof, dustproof, high brightness, direct sunlight, infrared heat insulation, light perception, room graffiti, anti-corrosion, heater...
2.All-round protection: High-temperature, low-temperature, high-humidity, Door-openalarm, falling down, plugging, destruction ,water logging, burnout and other 9 kinds of all-round protection;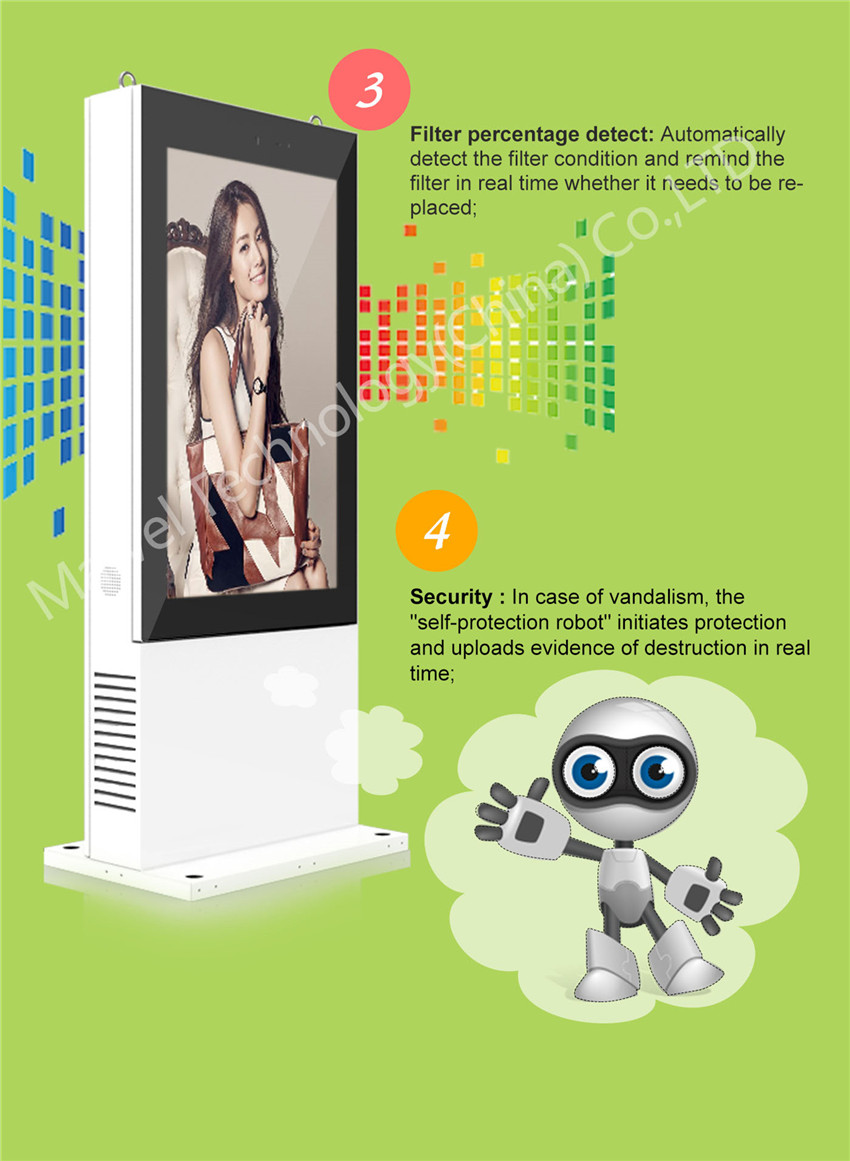 3.Filter percentage detect: Automatically detect the filter condition and remind the filter in real time whether it needs to be replaced;
4. Security : In case of vandalism, the "self-protection robot" initiates protection and uploads evidence of destruction in real time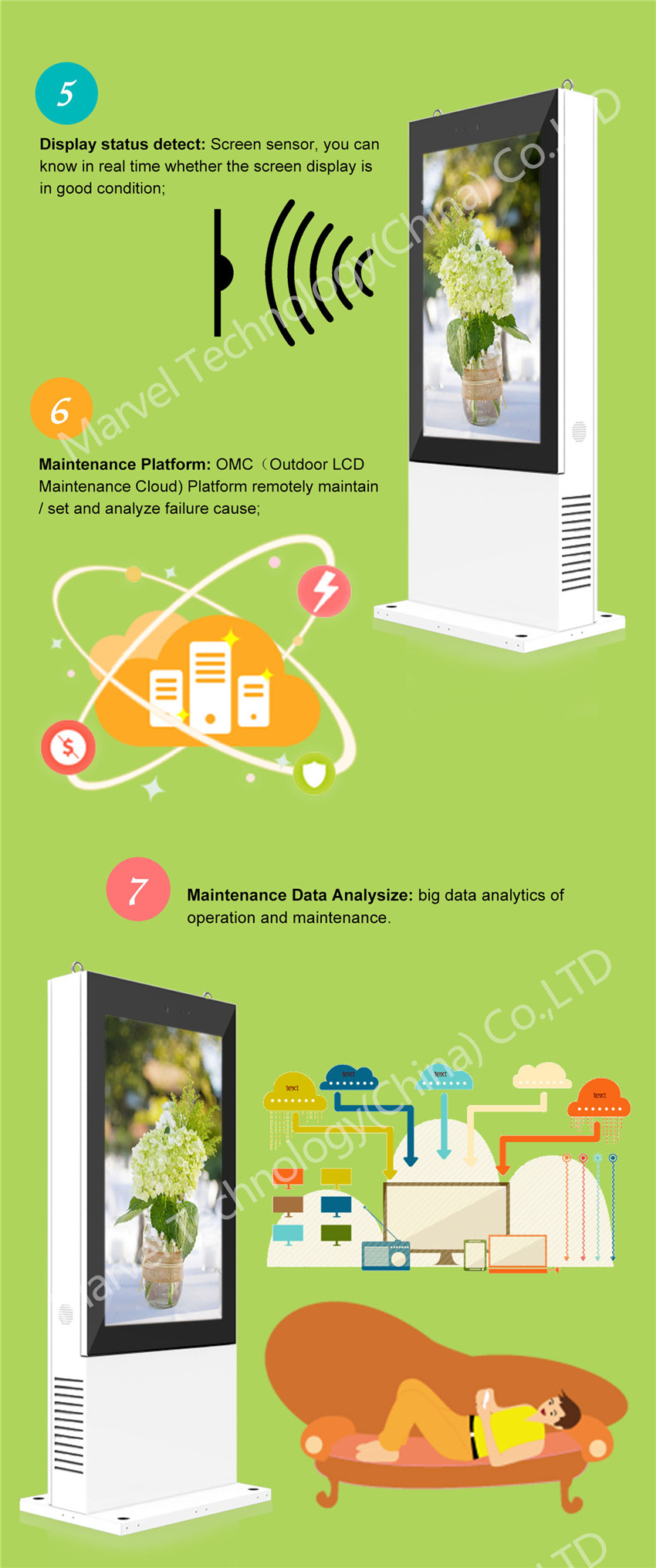 5.Display status detect: Screen sensor, you can know in real time whether the screen display is in good condition
6.Maintenance Platform: OMC(Outdoor LCD Maintenance Cloud) Platform remotely maintain / set and analyze failure cause
7.Maintenance Data Analysize: big data analytics of operation and maintenance
Thank you for your visiting. More product pictures please contact our sales director.
Q: Are you a factory or trading company?
A: We are a OEM/ODM factory.Marvel is one of the biggest manufacturers of LCD products supporting China and the global.
Q: What payment methods your company accept?
A: We accept most of the payment methods,but mainly accept T/T,L/C,Western Union,Paypal or Alibaba Assurance Payment.
Q: How long is the warranty time for your products?
A: 1 year full warranty is quoted normally. But customer can choose to extend warranty to 2 years, 3 years.
Q: what brand of screen are you using?
A: We are using A+ level full new original LCD panel .
Q:When will you make the delivery?
A:We can make the delivery within 5-25 working days according to different models and quantities of your order.
Q: Which shipping can we provide?
A: We will offer different delivery options for customers: express, air, sea, car, or the delivery handeled by customer's own forwarder.
Q: I want to have an sample,can you provide?
A: we are very glad to provide samples for testing and qualification. All samples should be paid before shippment, and the samples price is a little higher than mass production. When the mass order placed, we can return you the samples cost. You can buy the samples from us directly using T/T, western uion, or paypal.
Q: I bought this LCD display how to use and install it?
A: To help customers use our products better, we have recorded and upload some video guidance and we have overseas support engineer team, all of whom can speak and write English.